ACTIVATING THE FUN IN SPORTS!
At Activate Sports we're proud to operate Brisbane's leading children's sports programs. Our philosophy is to activate the fun back into sports and we are passionate about providing children the opportunity to participate in a range of alternative activities! Our programs provide kids with the opportunity to try a number of exciting sports, games and activities within the one event. These programs are specifically designed to ensure children have loads of fun, learn new skills and make new friends. Events are ran on school holidays, after school and on weekends at a number of locations across Brisbane!
Book your child for one of our children's sports programs now and activate their love for sports!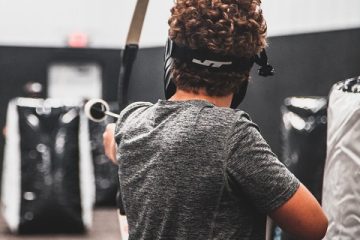 Activate Archery Tag is our exciting version of the sport archery tag! Think dodgeball, but with bows and specially designed foam-tipped arrows! Activate Archery Tag is ideal for children and adults alike and is available to hire for a variety of events including birthday parties, vacation care, PCYC groups, school groups, private group sessions, team-building events, bucks and hens' parties, sports club events, community events and more!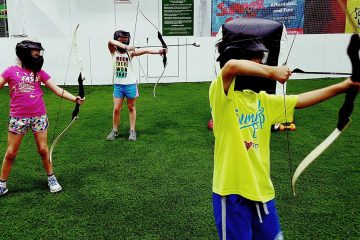 Keep the kids active and having a ball these school holidays with the 3-Hour Activate Sports Archery Tag Program! Activate Sports offers school holiday activities all over Brisbane. All of these activities involve playing Archery Tag with other games and activities like dodgeball!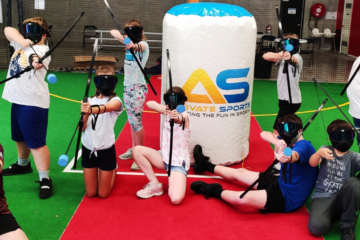 Give your child a party they will never forget with an Activate Sports' Archery Tag Party! An Activate Sports Archery Tag Party can be tailor made to suit the Birthday Boy or Birthday Girl! If your child has a favourite sport, or enjoys playing tag games or dodgeball, then why not 'add on' these sports/activities to make it an event they will never forget!
Activate Sports is dedicated to activating the fun back into sport and physical activity! We differ from other sports coaching companies who usually just focus on one sport. We run children's sports programs where kids are provided with the opportunity to try a number of different traditional sports, as well as games and activities, all in the one session. Think archery tag, dodgeball, capture the flag, parachute games, ultimate disc, mini Olympics and much, much more!