Who is Activate Sports and what do we do?
Activate Sports is dedicated to activating the fun back into sport and physical activity! We do this by providing children with fun, creative, engaging and inclusive programs delivered across Brisbane.
My name is Marc Wheeler and I am the owner and Head Coach at Activate Sports. I am a Physical Education teacher with over 9 years of experience developing children's motor skills and encouraging them to be active. The wide-ranging health benefits of being physically active are well documented and extend beyond physical health to include benefits to mental health, personal wellbeing and social cohesion.
As a PE teacher I have dedicated my life to helping children develop a love of sport and physical activity. Unfortunately, recent evidence suggests that Australian children are dropping out of sport at an alarming rate. A major reason for this is that organised sport often prioritises pressure to perform over fun and enjoyment, which I believe are the essential ingredients for promoting a lifelong love of sport and being active.
Here at Activate Sports we differ from other sports coaching companies. We don't just focus on one sport. We run programs where kids are provided with the opportunity to try a number of different traditional sports, as well as a variety of games and activities, all in the one session. Think archery tag, dodgeball, capture the flag, parachute games, ultimate disc, mini Olympics and much, much more! Each session children can expect to learn a new sport/game in a playful, fun and relaxed environment.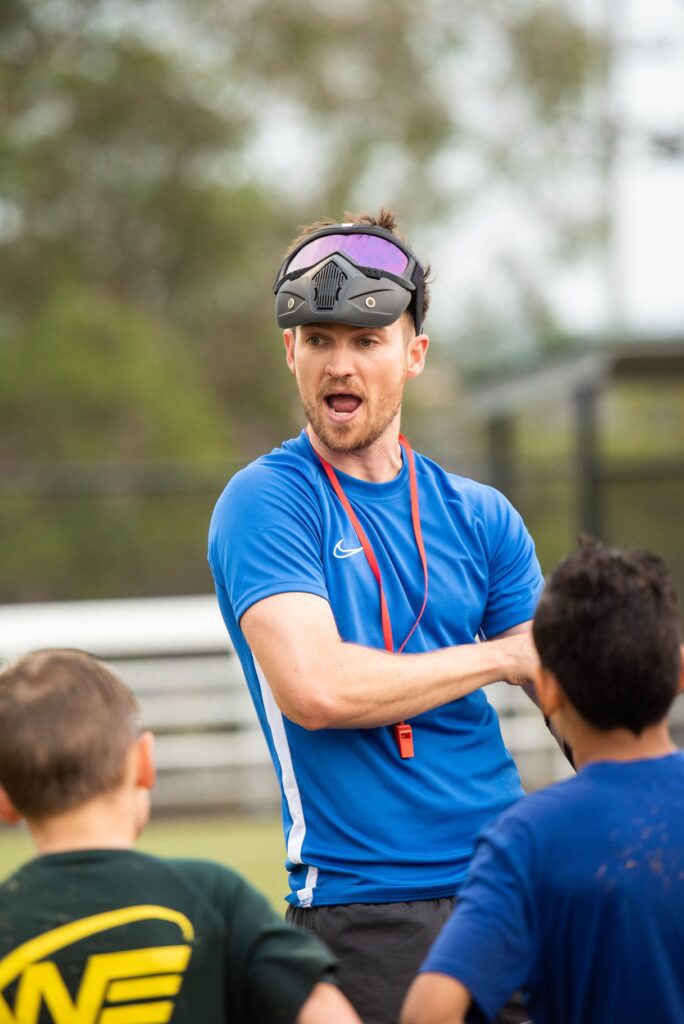 Our aim is to ensure that kids develop fundamental movement skills through their involvement in our program whilst having a ball! There is no pressure to perform and sessions are all about enjoying yourself whilst being active, learning new skills and making new friends.
Our formula is simple. Create amazing programs and find the best coaches. Currently all programs are delivered by me with larger groups having additional coaches. We are looking at putting on additional coaches very soon! All Activate Sports coaches have been specifically chosen due to their unique energy, enthusiasm, and experience working with children and all have child suitability Blue Cards.
Which of our Programs are you interested in?
Click on the links below to find out more about each of our programs!